Social studies online course
Lingu offers the most flexible course in social studies, approved by UDI for permanent residency. During the course you will learn about Norwegian society, culture, education, labour market and much more.
50 hour course will still be available if that is all you need…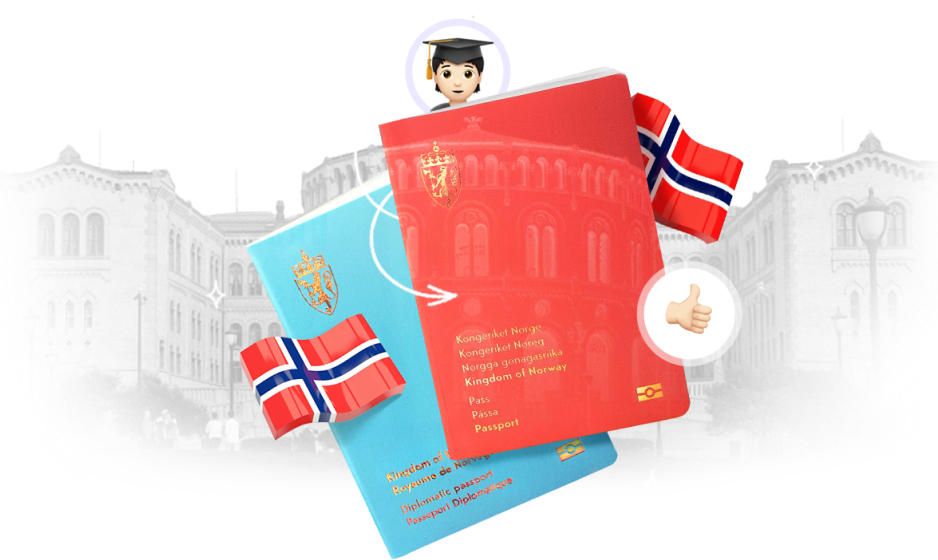 100% online
Approved by the UDI
Mandatory course for skilled workers
Flexible study times
Who the social studies course is for?
The online social studies course is designed for adult immigrants and expats in Norway who are required to complete a certain amount of hours of Norwegian language training and social studies according to the Integration Act. This training can only be taken with an approved course provider, such as Lingu.

This course is also highly suitable if you have the right ("rett og plikt") to a free course at your local municipality, but would prefer to take the course in a flexible online setting rather than attend traditional classroom lessons.
If you arrived in Norway or received your visa

AFTER 01.01.2021
you should take the 75 hour Social Studies course, within one year after your arrival
If you are considering applying for
permanent residence or citizenship in Norway
, you will need to show proof of completed course as part of your application.
If you arrived in Norway/ received your first visa

BEFORE 01.01.2021
you only need 50 hours Social Study. You can take this shorter course online with Lingu.
Reviews
4.71
Highly preferred place to learn the language and social and cultural studies in Norway. I have a very good experience in learning Norwegian language and Cultural studies with "Lingu" and I safely endorse others for the same. Absolutely recommended and approved place to learn Norwegian language and social studies under highly experienced teachers and a very cooperative and friendly administrative staff. Very Good, Congratulations! Perfect learning place in Norway in an economical price.
Nadia Arshad
Social Studies Course
I have been studying Norwegian language and Norwegian Social Study through Lingu and super satisfied with the services, teachers and the support I get from the staffs.The website is really user friendly and it actually exceeded my expectation regarding how convenient the learning process could be in the modern world.
Navid Ghanbari
Social Studies Course
I have taken 2 courses with Lingu, Norwegian language lessons and social studies. I think their material was great, I really enjoyed learning at my own pace and I'm now able to apply for permanent residence thanks to that. It would have been much harder with a traditional course, as I have a very busy schedule (like most people :)). I also found out that attending virtual classes made it much easier for me to participate and speak in Norwegian, in regular classes I'd be too conscious of my classmates, but here no one could see me :).I also found the support to be top-notch. Odd and his team are just super responsive and nice. They are also open to suggestions and are continuously improving the site and course. I cannot recommend Lingu more to everyone, give it a try!
Julian Hidalgo
Social Studies Course
Lingu online courses are very suitable and efficient to study Norwegian language and social studies (SK50) courses, especially for those who are working during day time, travel a lot and live in remote area. I strongly recommend Lingu for skilled migrants who are looking for permanent residence (PR) permit.
Kalkidan Amare Gobena
Social Studies Course
Education, Work and Qualification