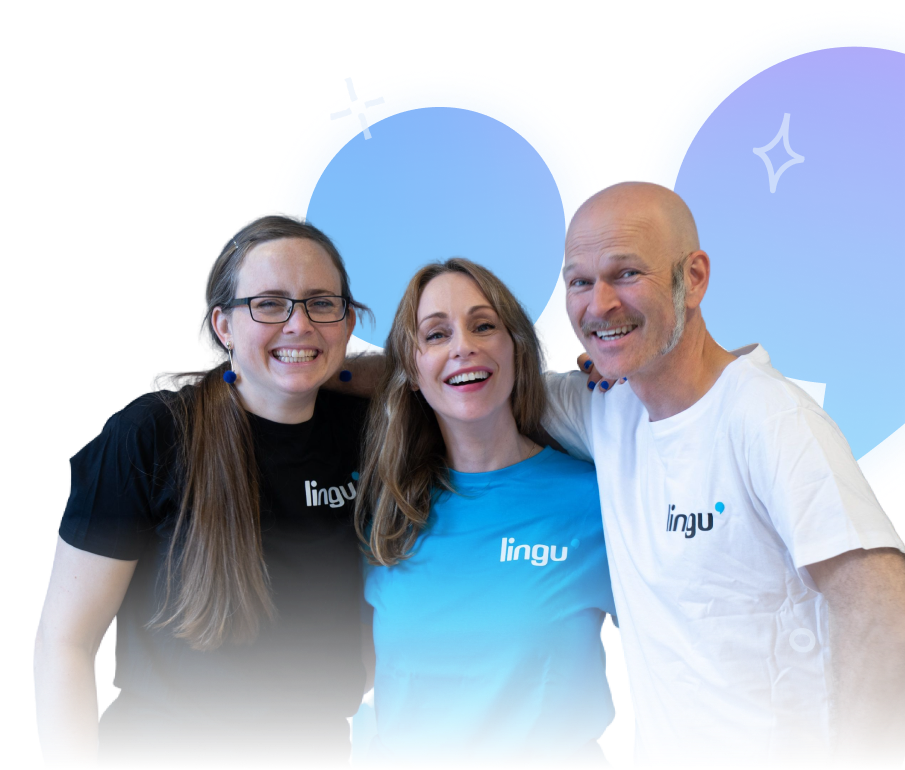 Our mission
MISSION
«the why»
Lingu's mission is all about humanity.
VISION
«the how»
Lingu has existing, proven business models in language training, in the Norwegian market, serving consumers, businesses and governments. At the same time, the company invests heavily into education technology to make training services more scalable, and learning the language more flexible and fun.
Our destination
«Merge technology and language education, and become the world's leading online language training provider»
Strategy
«the what»
We bring superpowers to language teachers by building an language training platform for real-time instructor-led games, tasks, and social communication. Using deep analysis of learners' progress over time, we provide data-driven insights for teachers and better learning outcome for students.
We will grow our business operations into new markets and evolve into new services in the language training space, by building student-focused and innovative approaches to language training.
Fleet Command
Lingu's mission aims to enhance the quality of life for the people we work with:
Technology fleet
Web and mobile applications that support language training.

Naomi Freeman
Revenue fleet
Explore new business opportunities and serve customers, big and small.

Anne Tufte
Content fleet
Gamification and digital content that support language training.

Odd Bjerga
Training fleet
Quality and compliance in ever-growing training operations.

Golara Heydari
Leadership philosophy
Our organization must be agile, able to do many things well, deliver reliable results, have clear focus and operate profitably.
Agility
Leaders assemble cross- department project teams with a clear, written charter and appointed captain.

Ambidexterity
Leaders see the larger picture and allow talent to flow where talent is needed.

Reliability
Leaders convert experience and knowhow into written procedures and logs.

Clarity
Everyone knows which team they are in, who is their leader and what the team progress is measured on.
Be part of our mission
Want to work with some of the best global talent and build best language training? We're always looking for smart, driven people to join the team